Meet the New Executive Director
11/16/2016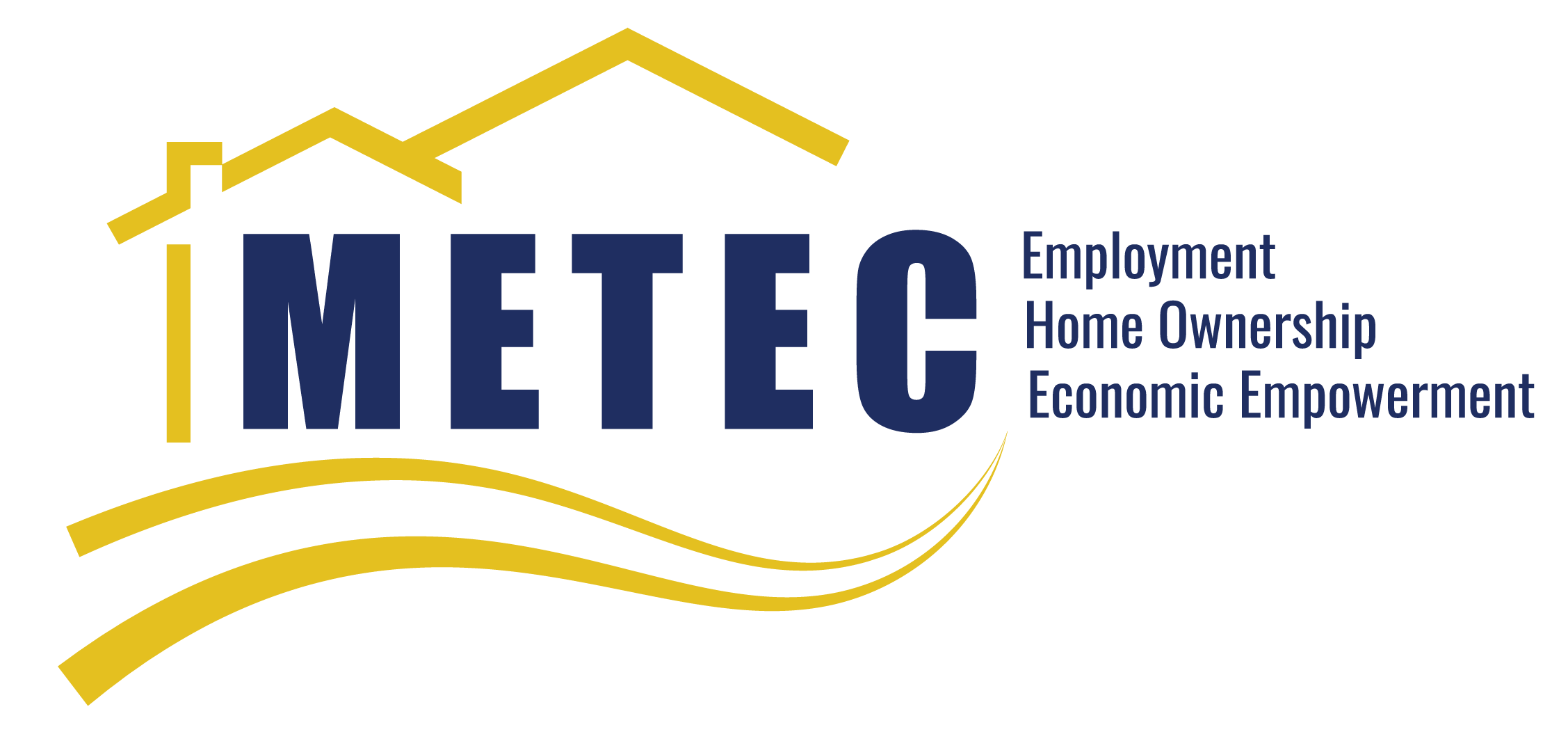 Press Release
August 4, 2016
DIRECTOR OF METEC IS STEPPING DOWN AFTER 12 YEARS
The Board of Directors of METEC Community Development Corporation has accepted the resignation of the Executive Director, Cheryll Boswell.
Cheryll Boswell is stepping down after 12 years of service as Executive Director of METEC effective January 31, 2017. Cheryll stated that the last 12 years at METEC has been a time of great excitement, growth, and challenges. She stated she's treasured those years as a wonderful opportunity to work with so many partners and sponsors in the community and in government agencies. She is proud of the successful impact METEC has made in the City of Peoria and the Tri-County area. Boswell provided a 10-month notice to the Board of Directors allowing time to select her successor and for a smooth transition.
METEC is a community development corporation with expertise in financial management, housing counseling, homebuyer assistance program administration, and employment preparation. METEC's financial capabilities program has helped thousands of families improve their lives financially. Under Cheryll's leadership, METEC helped stabilize Peoria and surrounding communities with homeownership counseling and employment programs during one of the nation's toughest economic crisis. During the worst of the recession, METEC's housing counseling programs helped struggling families keep their homes out of foreclosure.
METEC's homeownership programs and financial education helped over 400 low income families purchase homes. Through these programs, more than $20 million dollars was put back into the community and $1.1 million dollars in property tax revenue stayed in our neighborhoods and helped sustain our economy. Through the Volunteer Income Tax Assistance (VITA) program, METEC representatives prepared and electronically filed 2,663 free tax returns, totaling over $4.5 million in tax refunds since 2011 when METEC began preparing taxes. The employment training program has helped over 300 individuals obtain employment.
METEC strongly believes when families are thriving, so will our communities and neighborhoods. METEC's work and mission has helped to make this happen.
Cheryll currently serves on the advisory commission of the Federal Home Loan Bank and the Board of Housing Action Illinois
Morton Estates Affordable Apartments for Seniors
9/21/2016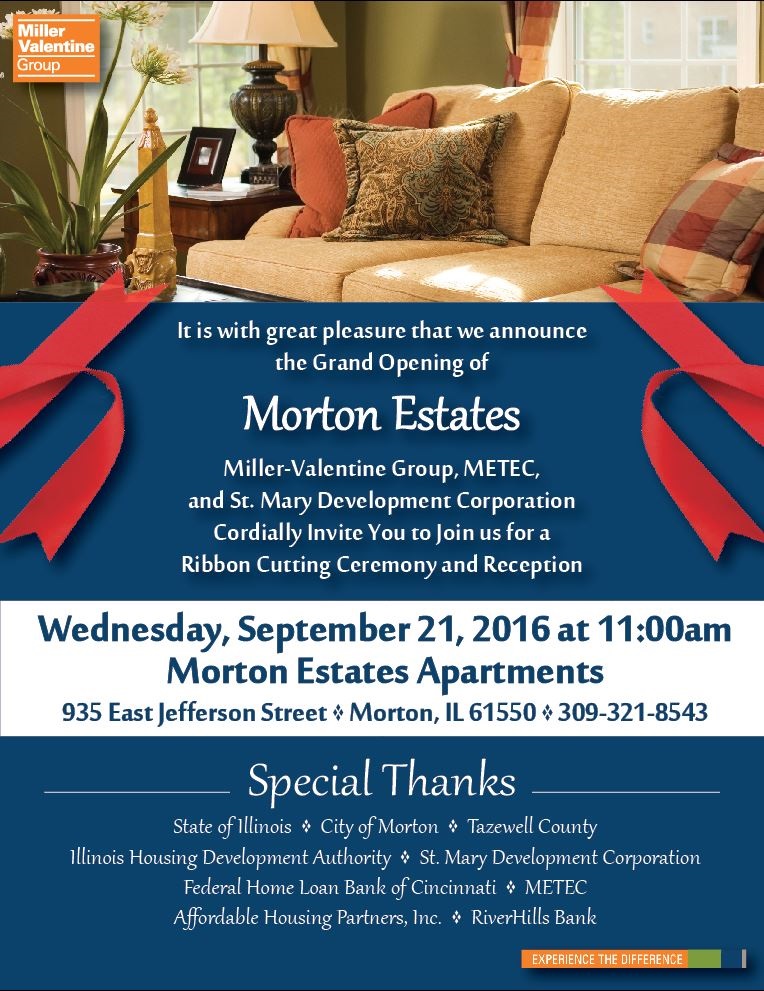 Micro Lending
2/2/2016
METEC is focused on expanding our credit building products and services and offering affordable banking products to those with imperfect or no credit. With the collaboration of the Central Illinois Asset Building Coalition, and Justine Petersen we've partnered together to offer consumer driven financial products as an alternative to pay day lenders and an opportunity to establish credit and banking relationships.
Tax Preperation Starts
2/1/2016
Tax Prepartion
Hours: Monday's 2pm-6pm, Saturdays 9am-1pm
End - Date: April 15, 2017
New this year is our Drop off and Pick up tax services. In a rush?
Notify intake staff that you want to drop off your tax documents.
Complete intake forms and submit documents to intake staff.
Return in a 5 days to review, sign, and pick up your return.
Fresh Start / Money Management Dates
1/1/2016
The Fresh Start/Money Management class is held the second Tuesday of every month at 5:30pm. Fresh Start was created for people who currently do not have an account with a financial institution.
Maybe you have never had an account and don't know where to start. Maybe you've had problems with an account in the past and it's making it difficult to open an account now.
Fresh Start offers you the opportunity to open an account that works for you, at a participating financial institution even if you had problems in the past.
Call 309 676-3832 to register for the next class
Making Homeownership Affordable Housing
12/2/2015
METEC has funds to assist borrowers with making homeownership more affordable. Funds range from $5000 to $7000.00. Homebuyers must meet income eligibility requirements and:
Contribute at least $1,000 to the purchase of the home
Participate in homebuyer and financial literacy counseling provided by METEC
Live in the home as your primary residence
The property must be in Illinois
Funds are made available through the Federal Home Loan Bank's affordable housing program and can only be used for down payment assistance or closing cost. For more information contact the office at 309 676-3832.
Home buying Club
9/1/2015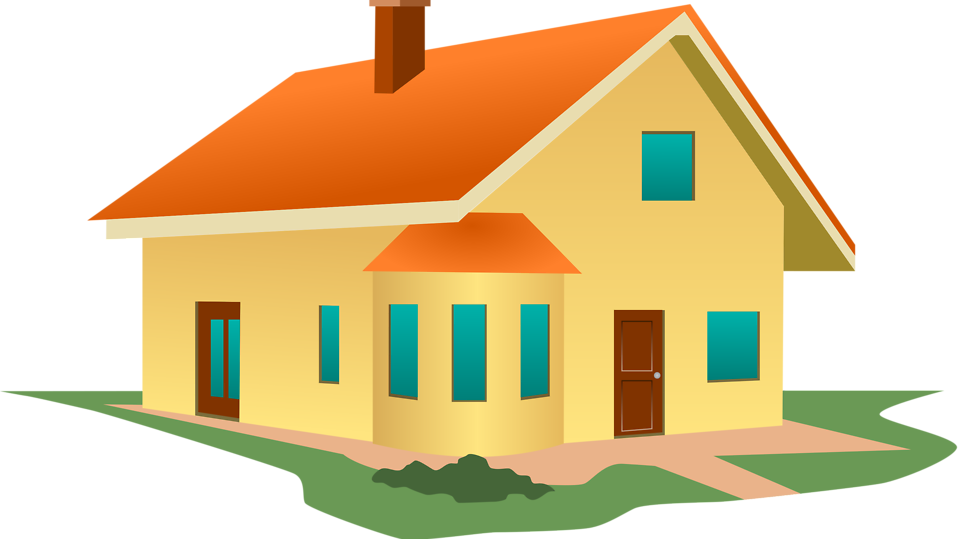 METEC's Home Buyers Club assists individuals interested in home ownership but who are not quite ready to go through the home buying process. The club provides them with educational seminars, mutual peer and group support, clear and consistent information, and high quality guidance in buying a home. The club is a group of people helping and supporting each other as they travel the road to homeownership.
Helping the Under Banked and the Unbanked population